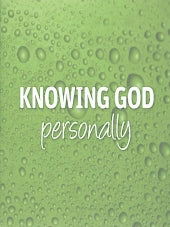 This updated version of the famous Four Spiritual Laws gospel tract has proven to be a great tool for leading others to Christ!
It follows an easy to read format with plenty of Bible verses and diagrams to help explain how to enter a relationship with God in four points.
It includes an invitation to place your trust in Christ, and a short follow-up in the back to help establish a new believer in their new relationship with God.